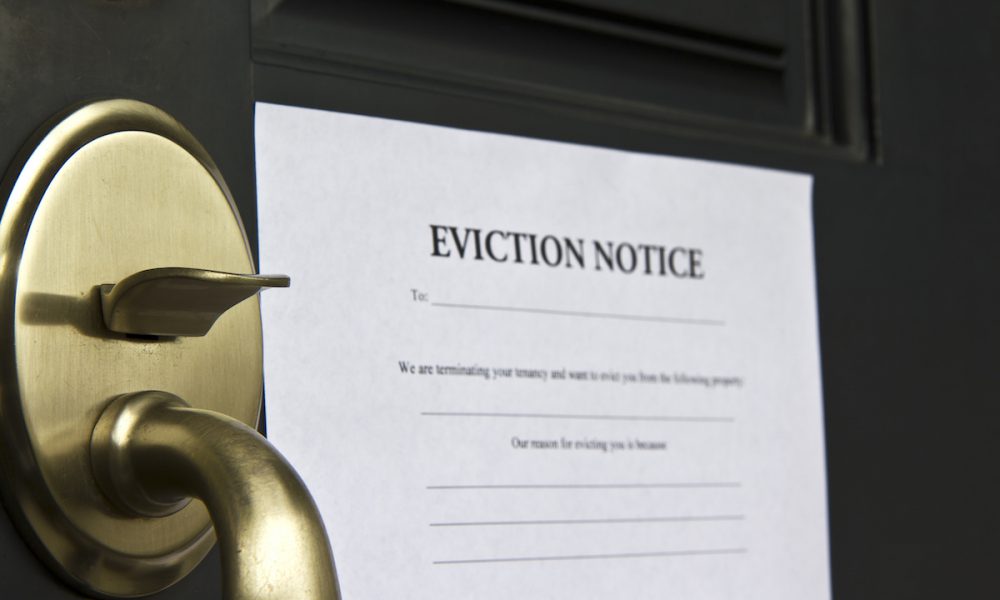 How many times have you heard a friend give advice regarding a renters situation that sounds something like "legally, they can't …" or "technically, you don't have to pay rent if they…"? While they are most likely just try to help, landlord/tenant law in Florida is very complex and oftentimes the information people share with one another is specific to only certain circumstances. When it comes to evictions, it is important to make sure you have the proper information because it can be the difference between whether or not you have a roof over your head. In this article, we will cover information regarding your rights and responsibilities, as a tenant in the case of eviction:
Landlords Are Responsible… and You Are Too
One of the main rights of a tenant is to have the landlord keep the premises in "habitable" conditions. While this doesn't necessarily mean the space you are renting needs to be glamorous or luxurious, it should not be falling apart. When referring to "uninhabitable" conditions, they are most often dangerous. Some of these conditions include holes in the floor, exposed wiring, and compromised HVAC units. Disconnected cable or outdated appliances is not uninhabitable. The only way these conditions can be considered uninhabitable is if they impose a certain danger to the tenant.
As a tenant, you are also responsible. If the property damage is beyond daily wear and tear, the landlord reserves the right to charge you for the cost of the repair. This often results in the loss of a security deposit.
Tip: A good way to ensure that you get your security deposit back at the end of a lease is to thoroughly inspect a property at the beginning of a lease. If possible, inspect the property before signing the lease. During this inspection, make note of everything that needs repair. You can then tell your landlord of all the necessary repairs and keep a record of doing so.
Lawful Reasons for Eviction
At the bare minimum, a lease should include payment details and the dates of the lease. Most often, it also includes a list of events that can lead to an eviction.
Not paying rent
Having a pet (in some cases)
Criminal activity
Smoking and substance abuse
Being a danger or potential danger to other residents
…and more. These are the most common, however, it is best you read your lease thoroughly to ensure you know all of the reasons your landlord would have grounds for eviction.
How to Protect Unlawful Eviction
To be able to protect yourself from eviction, you must first know all the situations that an eviction would be legitimate.
A landlord must follow all of the state's eviction procedures before attempting to evict them.
A landlord must go through proceedings designed to repay a landlord for any rent that wasn't paid or was lost.
Only being late for a rent payment is not grounds for eviction. This is only valid if it coincides with an adequate cause.
Additionally, a landlord must ask the sheriff's help with evicting a tenant. If the landlord attempts to evict a tenant using their own means, a tenant may sue the landlord for wrongful eviction.
Understanding More of Your Rights as a Tenant
As a tenant, it is important to know all of your rights. In case you get into a dispute with your landlord, remember this:
You have a right to due notice of any action taken against you
You have the right to correct any breach against the landlord, including back rent, or to fulfill any remaining obligations under the lease.
If a court decides against you, you have the right to appeal any decision. Speak to an expert and consult with your attorney regarding any procedures specific to your state and actions you can take in your specific situation to avoid eviction.
Above all else, it is best to speak with an attorney regarding any issues so you can ensure you are protected. If you feel that you are wrongfully being evicted, speak with an attorney to see what your best course of action is. At Arvanitakis Law, we specialize in matters of eviction and foreclosure. We are here to help. Call or contact Arvanitakis Law today to speak with our attorneys.