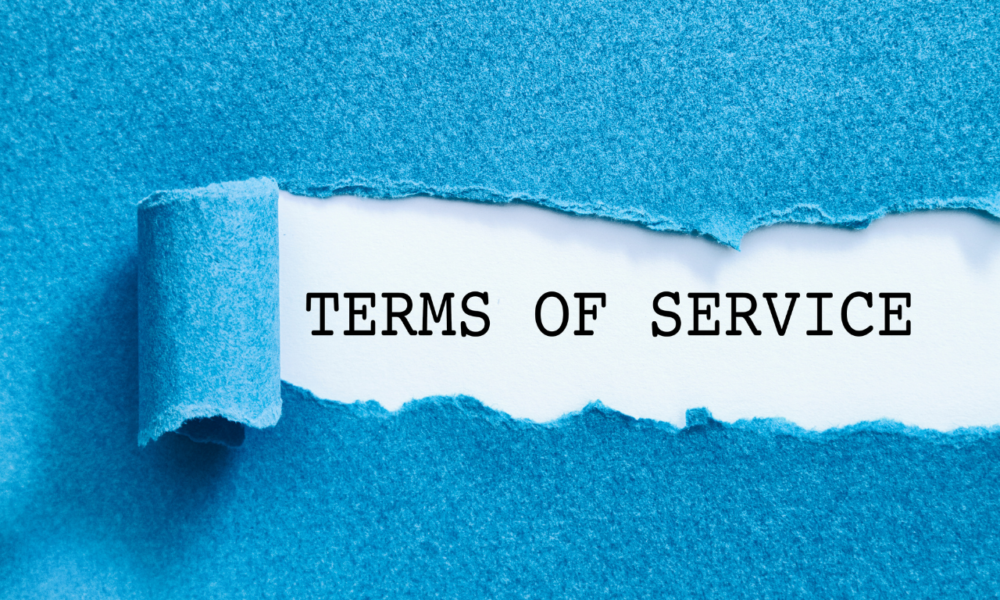 Having a terms and services contract is an essential part of any business relationship. It sets out the expectations between two parties, clarifies the roles and responsibilities of each party, and protects both parties in case something goes wrong. Without such an agreement in place, misunderstandings can easily lead to costly disputes or even legal action. In this blog post, we'll discuss five key benefits of having a Terms and Services agreement for your businesses. 
Provides Protection From Liability
A Terms and Services agreement offers protection from legal liability in the form of indemnification clauses. This means that if one party is found liable for damages, the other party can be covered financially. A well-drafted Terms and Services agreement protects your business from claims arising from negligence or misconduct. In addition, this agreement can also include contractual limitations on liability and arbitration clauses to help reduce potential litigation.
Establishes Terms and Expectations
A Terms and Services agreement establishes terms that govern the transactions or services provided between two parties. It outlines the rights, responsibilities, and expectations of each party, including details such as payment schedules, delivery dates, warranties, refund policies, dispute resolution methods, and more. 
Protects Intellectual Property
A Terms and Services agreement can be used to protect a business's intellectual property, such as their brand identity, logos, product designs, and other proprietary information. By having a detailed agreement in place, businesses can prevent their intellectual property from being copied or misused by others. The agreement can also outline restrictions on the use of this material. A well-written contract can specify the conditions under which intellectual property can be used, including specifying who owns the rights to any new works created through the relationship.
Provides Notice of Changes
A Terms and Services agreement also provides notice of changes to the agreement. It can include language that requires all parties to be notified when material changes are made, such as an increase in prices or a change in terms or services provided. This ensures that each party has proper notice of any changes and can make sure they are in compliance with the new changes.
Complies With Industry-Specific Legal Requirements
Certain industries, such as financial services and healthcare, have specific legal requirements that must be included in agreements with clients or customers. A Terms and Services agreement is essential for ensuring compliance with applicable laws and regulations that affect how these businesses operate. For example, financial institutions must comply with consumer protection laws when dealing with customers' money or data.  And healthcare organizations are required to adhere to strict privacy policies regarding patient information and records. A Terms and Services agreement can help businesses meet these legal requirements by providing clear definitions of roles and responsibilities for each party involved in the transaction or service provided. It also allows companies to set out specific terms for how customer data will be handled, ensuring that they remain compliant with industry-specific regulations while protecting both parties from potential liability issues.
Having a Terms and Services agreement is an essential part of any business relationship. It sets out the expectations between two parties, protects both from liability issues, establishes terms for transactions or services provided, safeguards intellectual property rights, provides notice of changes to the agreement and ensures compliance with legal requirements. This comprehensive document will help ensure that your business runs smoothly while protecting you in case something goes wrong. With all these benefits at stake, it's important to create or review your existing Terms and Services Agreement so you can make sure it meets all your needs as well as those of your customers.
For the most comprehensive and secure terms and services agreement, contact Arvanitakis Law Group. Call and schedule a consultation today to see how we can help you.