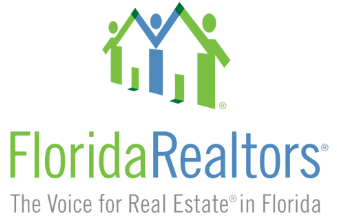 Real estate law has become increasingly complex over the years, buyers and sellers have become more sophisticated in their dealings. Whether you are buying or selling a home or experiencing an escrow dispute, it is critical to understand your rights under Florida's real estate laws and how to navigate them. This is where a licensed real estate attorney in Tampa Bay can help.
Dina Arvanitakis, of Arvanitakis Law Group, is a licensed real estate associate with Real Net Brokerage. She is also a member of the Board of Realtors in the State of Florida.
---
Learn about the unintended consequences of adding someone on your deed.
Please visit our legal concepts video gallery for more helpful videos.
Our real estate and real estate law expertise can assist with the following real estate transactions and legal essentials:
Ensure Your Deed is Properly Executed 
A deed is an official record of a property owner's ownership. In real estate, a deed serves as proof of ownership and authorizes the transfer or sale of property. This document generally signed by the property owner and notarized by a notary public.
However, there are several unintended consequences of adding someone to your deed:
Adding someone to your deed is easy to do but difficult to remove
A new person on your deed can put you at risk of losing your Florida homestead exemption. This can result in the loss of significant tax benefits.
The wrong language on the deed may inhibit the property transfer
With the help of Arvanitakis Law Group, we'll see your deed through from start to finish. 
Easy & Hassle-Free Real Estate Purchase Agreements
A real estate purchase agreement is the legal contract between a buyer and the seller of a property. It contains all the details of the transaction, such as the price, closing dates, and other terms. A real estate purchase agreement can be a lot like a contract. 
However, it has to meet certain requirements set by law. The main purpose of a real estate purchase agreement is to protect both parties involved in the transaction. This is why you should hire a real estate attorney for help:
An attorney can make the process go more smoothly
Ensure that no important terms are left out
Understand the purchase agreement's terms
Negotiate costs on your behalf or explain the process simply
Get Results with Demand Letters
A demand letter is a written communication sent to a current or former tenant that seeks to recover unpaid rent, damages or other fees. One of the primary advantages of demand letters is that they can be quite effective. However, a real estate attorney can help you determine exactly what to say for the best results. Arvanitakis Law Group assists with real estate demand letters in the following ways:
Make a big impact and get results fast
Effective in getting tenants to pay their late fees and/or utility bills on time 
Proof of a tenant's non-payment in eviction proceedings
Opportunity to highlight the importance of paying rent on time
A demand letter should be short and to the point. When you need help with demand letters in real estate, contact the experts at Arvanitakis Law Group.
Avoid Escrow Disputes with Arvanitakis Law Group
Escrow disputes are a common problem for everyone involved in real estate transactions. These disputes can happen for a variety of reasons, including:
Misunderstanding how escrow works
Lack of communication between the parties involved
Failure to follow through on agreed-upon deadlines
In some cases, escrow disputes can escalate into lawsuits. 
If you're involved in a dispute over an escrow deposit or closing costs, it's important to understand your options and be prepared to handle the situation properly. By working with a knowledgeable attorney, you can protect yourself from costly mistakes and ensure that all parties are treated fairly.
Lock in a New Tenant with Lease Agreements
A lease agreement is a contract between two or more parties that defines the terms and conditions of a leasee. This can involve a building or land where the lease takes place, the length of the lease, and rental rate. Usually, a lease agreement must be signed before both sides can move forward with the transaction. These agreements can help you in the following ways:
Lease agreements are a great way to protect your business from risk. 
They can help you avoid getting into costly disputes with your tenants.
Lease agreements can also help you avoid vacancies for your rental property
Arvanitakis Law Group can help you draft lease agreements for your rental property.
Get Help with Landlord Tenant Law
Florida landlord tenant law is designed to protect both landlords and tenants from unfair situations. Landlord tenant law varies by county, but there are some general rules that apply across the state of Florida. Here is how a real estate attorney can help:
A real estate attorney can assist when landlord or tenant laws are violated
We can help you determine what is and is not legally enforceable 
Protect Your Purchase of Land with Land Trusts
Land trusts provide a legal way to protect and preserve land through the donation or purchase of land. A land trust can be created for a variety of purposes, such as preserving open space, protecting scenic or ecologically sensitive areas, or supporting education. 
Arvanitakis Law Group can assist with:
Identifying land trust laws that are applicable in the state of Florida
Negotiating agreements to protect your interests
Advising you on tax implications that relate to your land trust
Protect your property rights with our experienced Florida real estate legal services.