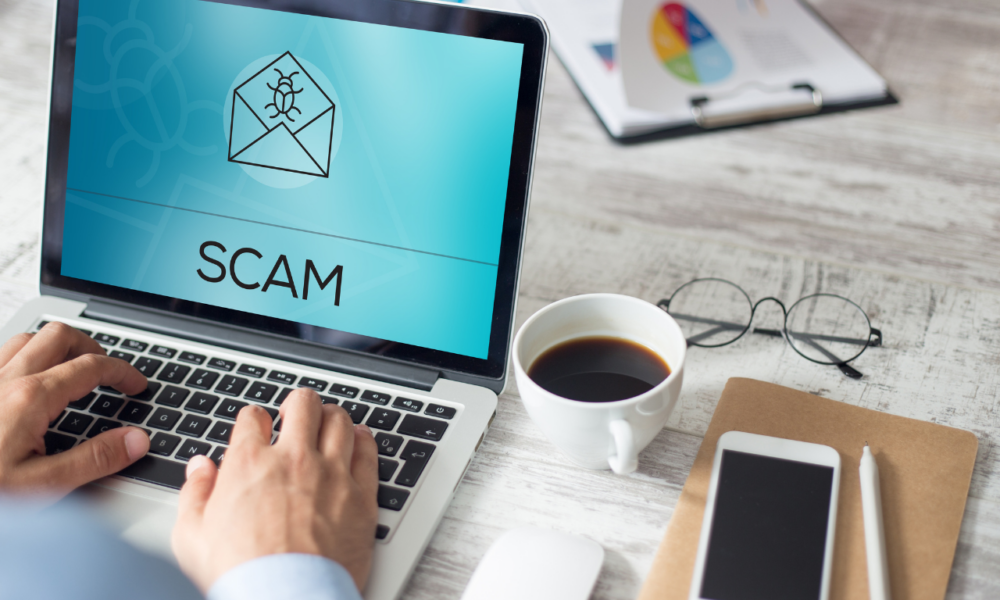 Trademark scams are becoming increasingly common, with scammers finding new ways to trick unsuspecting business owners into paying unnecessary fees, providing sensitive information, or even forfeiting their trademarks altogether. In this article, we will explore some common types of trademark scams, how to identify them, and most importantly, how to protect yourself from falling victim to these scams.
Fake USPTO Correspondence
One of the most common trademark scams involves fraudulent correspondence from the United States Patent and Trademark Office (USPTO). Scammers send out official-looking letters claiming to be from the USPTO requesting payment for trademark registration or renewal fees. These letters often come with strict deadlines and threaten dire consequences if those deadlines are not met, such as losing your trademark altogether.
It is important to note that the USPTO does not send unsolicited correspondence by email or phone regarding trademark registration or renewal fees. Any official correspondence from the USPTO will come via the U.S. Postal Service or through the USPTO's online portal, and it will include the registered trademark serial number and a valid attorney or agent's signature. If you receive any communication that seems suspicious, contact your trademark attorney immediately.
Fake Invoices
Another common trademark scam involves fake invoices for trademark-related services that were not requested or received. Scammers send out invoices to unsuspecting businesses for trademark-related services such as trademark monitoring, registration, or renewal. These invoices often utilize language such as "urgent" or "time-sensitive" to pressure businesses into paying quickly without thoroughly reviewing the details of the invoice.
To avoid falling victim to this type of scam, be sure to carefully review any invoice or payment request in detail. Look for key details such as your trademark registration number, the service provided, and the name of the company providing the service. If you do not recognize the company or if the invoice appears suspicious in any way, do not pay it and contact your trademark attorney immediately.
Urgency of Action
Scammers often rely on the sense of urgency to pressure businesses into paying unnecessary fees or else. They may claim that a deadline is rapidly approaching, an infringement in your trademark has occurred, or your trademark is in danger of being canceled. These tactics are all used to create a sense of panic and fear in the business owner to take immediate action.
To avoid falling for this type of scam, take a deep breath and carefully review the correspondence. If it still seems suspicious or unclear, contact your trademark attorney for guidance. Do not rush into any actions without fully understanding the situation.
Threats of Replacing Your Trademark
Another common trademark scam includes scammers posing as trademark companies or attorneys and claiming that your trademark is not valid, has been canceled, or is in danger of being replaced. They may offer to "fix" the issue for an additional fee or pressure you into signing over your trademark to them.
To protect yourself from this type of scam, always verify the authenticity of any correspondence or phone calls you receive. Check with the USPTO or your trademark attorney before taking any action or paying any additional fees.
Tips To Avoid Scams
As a business owner, it is important to be aware of these scams and how to protect yourself from falling victim to them. The following tips will help you identify potential trademark scams and avoid being taken advantage of:
Be sure that any correspondence from the USPTO does not ask for payment;
Verify all fees and deadlines in order to ensure they are legitimate;
Be suspicious of communication requiring immediate action;
Always check with your trademark attorney before taking any actions or paying additional fees; and
Never sign over your trademark without fully understanding the situation.
By following these simple steps, you can ensure that your trademarks remain protected against fraudsters.
What to do if you've been scammed
But what happens if you've already fallen victim to a scammer? If you have been a victim of a scam, there are several steps that you should take to protect yourself and seek justice. Here is a list of five things you should do without delay:
Report the financial scam to your bank.
Submit a complaint to the Federal Trade Commission (FTC).
Contact the local FBI office.
Contact the local attorney general office.
Report phone scams to the Federal Communications Commission (FCC).
Doing these five things can help ensure that those responsible for perpetrating fraud are brought to justice and that other businesses do not fall victim to similar scams in the future.
In conclusion, trademark scams are on the rise, and scammers are becoming more sophisticated in their approach. It is essential to stay vigilant and cautious when dealing with any correspondence or invoice regarding your trademark. Remember to consult with your trademark attorney if you have any doubts or concerns. By protecting yourself and your trademark, you can avoid falling victim to these malicious scams.
When it comes to protecting your trademarks and avoiding trademark scams, hiring a qualified attorney is one of the best ways to ensure that your trademark applications are filed correctly. At Arvanitakis Law Group, we understand the importance of making sure that your intellectual property is protected from fraudulent activity. We can help you navigate any potential issues or challenges that may arise during the trademark registration process.
For more information about registering your trademark, call or contact us today!